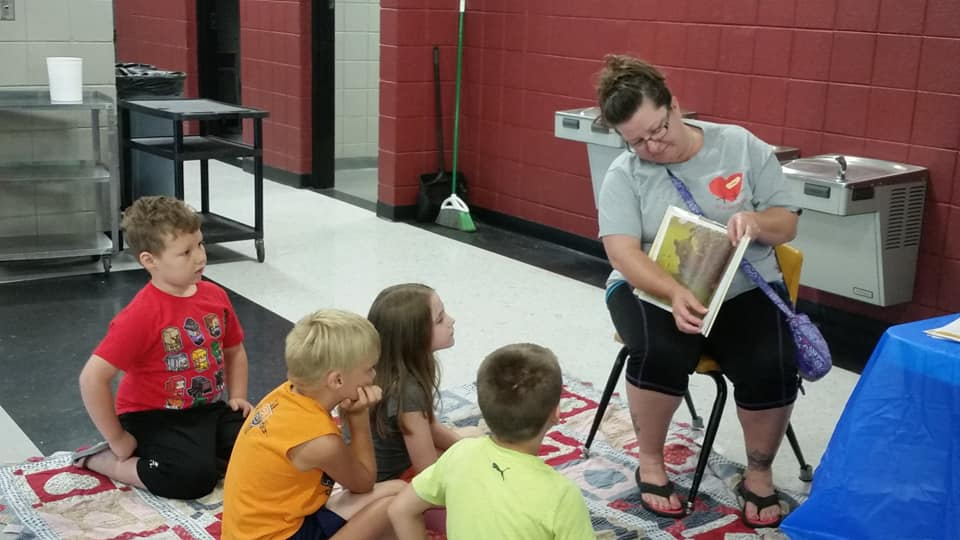 Volunteers help make a community great!  There are all kinds of opportunities for volunteering in Logan County.  Regardless of your passion - youth, seniors, the community - you can make a difference.  Here are few opportunities and resources to help you get started! 
Click this link for information on how seniors can benefit from volunteering in the community.  http://www.aginginplace.org/how-to-volunteer-as-a-senior/
Community Action Partnership of Central Illinois has multiple volunteer opportunities can be found on their website at  https://www.capcil.info/
Girl Scouts and Boy Scouts are always looking for strong leaders.  Volunteer for girl scouts in this area on their web site at  https://www.getyourgirlpower.org/en/for-volunteers/ways-to-volunteer.html
Find out more about volunteer opportunities and programs for Boy Scouts in this area are listed at http://www.wdboyce.org/
Girls on the Run of Central Illinois is looking for volunteer coaches each season.  You can make the difference in a Logan County youth's life.  Check it out at https://www.gotrcentralillinois.org/Volunteer
Volunteer with the American Red Cross serving Central Illinois.  Find out more at https://www.redcross.org/local/illinois/central-and-southern/volunteer.html
Volunteer at the Living Alternatives Pregnancy Resource Center in Lincoln.  They are looking for administrative volunteers and HOPE mentors.  Fill out an application on their website at  https://www.pregnancyresourcecenter.org/get-involved/volunteer/. 
The Salvation Army 360 Center in Lincoln, Illinois is seeking volunteers to help in various capacities.  Call Rachel at 217-732-7890 to find out how you can help. 
MyFreeTaxes is Recruiting Volunteers!
MyFreeTaxes helps tens of thousands of people a year file their taxes and receive hundreds of millions of dollars in tax credits and refunds -- for free!
We're taking our service to the next level by training and certifying volunteers to help MyFreeTaxes users by answering questions via email, live chat, and video chat.
Volunteer for MyFreeTaxes from the comfort of your home while helping others get thousands of dollars in tax credits and refunds they deserve. 
Assist MyFreeTaxes users to successfully file their taxes for free using our partner software options
Answer MyFreeTaxes user questions via email and live chat
Identify common questions and support the expansion of our FAQ
Build your resume, achieve IRS Volunteer Income Tax Assistance (VITA) certification, and report your volunteer hours
MyFreeTaxes helps people file their federal and state taxes for free, and it's brought to you by United Way.
https://myfreetaxes.com/volunteer-united-ways-myfreetaxes-program